ESA Suriname has a close cooperation with the director of National Security and other armed forces.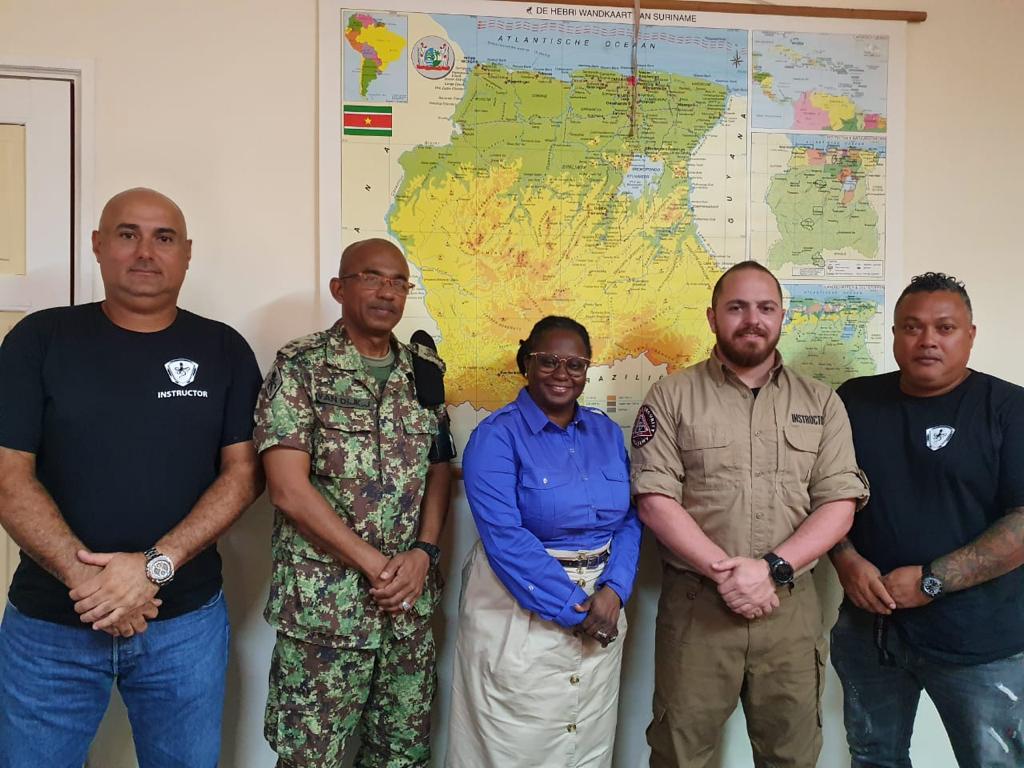 After a productive meeting with Directorate National Security (DNV),Director Lieutenant Colonel Danielle Veira
about the close cooperation and continuation of the activities concerning tactical training and internationally certified training,
ESA Suriname started to provide professional training to different private and government groups.
European Security Academy Suriname(ESA), which directly falls under Tambrado Security N.V,is the leader in tactical and other shooting styles and systems.
The focus of ESA Suriname is more on education and training at academic level for armed forces and units.
Where it all begun
1992. Dr Andrzej Bryl founds the Special Training Center (Polish: Centrum Szkolenia Specjalnego), the first professional facility of this type in the Eastern and Central Europe. The Center trains special forces individuals using dr Bryl's unique BAS-3 combat system.
2008. In order to meet the growing demand for state-of-the-art expert protection and shooting training, the Special Training Center is transformed into the European Security Academy.
Now. With over 25 years of experience, the ESA is an authority in the field of security and protection.
Trained by the best
They come from different environments, countries and have a various professional background. What differentiates them makes a great advantage for our students. Carefully chosen not only because of their professional background but also for their abilities
to pass knowledge and a practical experience to students. They also share a passion for what they do and what they're best at.
Constantly improving their skills with internal ESA training's but also still being on duty as military contractors, CPO operatives.
From their unrivaled expertise the unique ESA know-how was born.